Where should you place your Salem home security cameras?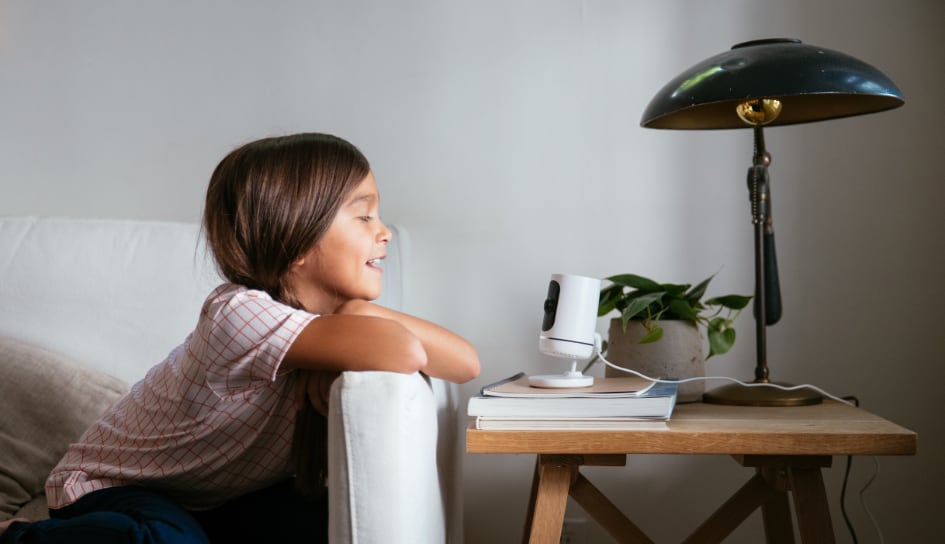 To find the best place for your home security cameras in Salem, go with the most vulnerable points that need an unobstructed glimpse of any suspect activity. at your main entryway and then install cameras near the exterior sites that don't have windows. And don't forget to implement devices in indoor spaces like hallways.
Check out these easy suggestions on where you should place your home security cameras in Salem.

Use A Doorbell Camera For Your Front Door
When you appraise the potential threats that may pose a problem for your property, an intruder or porch pirate will likely be at the top of the list. You might be surprised, but research shows that 34% of home break-ins occur right through your primary entrance. As you might expect, ensuring your door is always locked can decrease your chances of an invasion, but it's a good idea to keep a clear sightline of your front door.
Doorbell surveillance systems provide high-resolution video so you have the ability to check on your entrance 24/7. If anyone advances to your door or the front porch, the cameras will start capturing video and transmit updates to your phone. Then you can chat with guests using the two-way talk feature that works with your home security app. As an added benefit, you can have your smart lighting in your hall or foyer automatically come on to give the impression you're home when you are really gone.
Cover Dead Spots With Outside Cameras
Dead zones around your home are highly recommended spots to place your home security cameras in Salem. Basically, you're getting a pocket-sized window with an exterior camera. Because you have the ability to install them in nearly any position, you candefinitely get a clear perspective of areas not visible from windows, like the perimeter around your garage -- specifically if your property has a detached one.
Additional dead spaces around your property may include:
Back corners that don't face the street
Nooks by a chimney or deck overhang
Entrance to a cellar or a window well with access to your basement
Sheds or any other structure
For security camera placement, make sure you have an unobstructed vantage point. This could involve cutting back any brush or branches that could block your vision.
Where To Place Your Interior Cameras In Salem
Within your home, you have a multitude of choices for placing your indoor surveillance. These units are sleek and unobtrusive and will stay on any flat shelf. In the event a suspicious action occurs after bedtime or when you're not there, you'll receive a mobile alert with a video clip.
The recommended spots for your indoor cameras are primary hallways and areas with expensive electronics or artwork. Primary living areas like family rooms often have the most camera placements in Salem. First and second-floor walkways are good choices as well -- specifically to oversee exit paths in case of emergencies like fires or floods. Home offices have become more popular, as work-from-home has evolved.
Get Your Home Security Cameras With A Smart Home Package
Your residence needs the best protection. Contact us today to customize your security system, and you can protect every part of your property in no time at all! Call (503) 994-1230 or fill out the form below for a free estimate.