Home security system insurance discount in Salem and other ways to reduce expenses with a modern smart home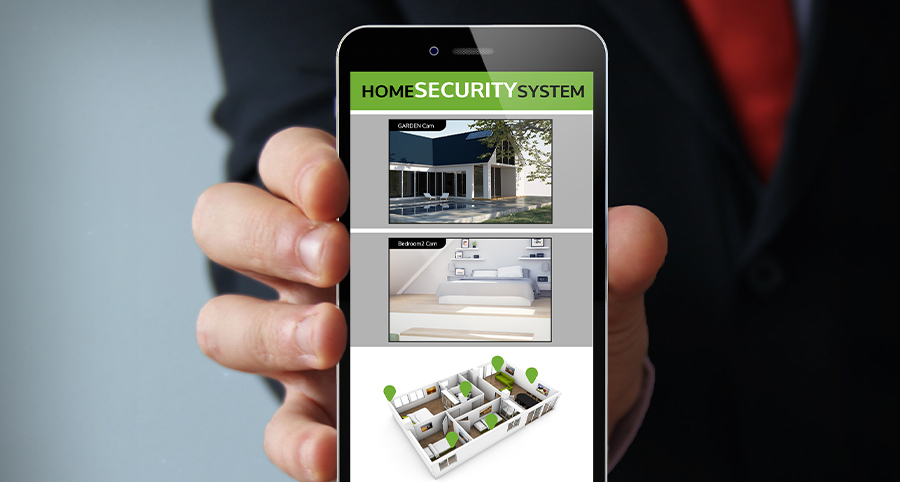 Home security systems have long been a worthwhile option to bolster your family's safety. They shield you from danger with modern devices like cameras, smart locking systems, and alarms. With the proper system, you also receive the benefits from a monitoring team that springs into action as soon as the alarm is triggered.
The bolstered safety is wonderful but there's more as your smart home can even make an impact in your finances. To begin, there's savings on utility bills with home automation. And it just so happens that fully integrated systems like those offered by Vivint can include a discount on home insurance.
Monitored smart homes are the right choice for insurance discounts in Salem
The fact of the matter is you may be able to get an insurance discount on your home security system in Salem. The extent of the discount may vary greatly and is contingent on a couple factors - your insurance provider and the kind of components you include. While a limited, no-frills alarm with two or three entry-point sensors could get you a minor reduction of your premium, there might be a possibility to elevate your discount to a higher level.
If you incorporate devices including video cameras, monitored smoke detectors, and smart entry locks, you might get a larger deduction from your insurer. If you want a more substantial discount, you should incorporate round-the-clock monitoring. If you add monitoring, you're telling the insurer that someone is always looking after your home and ready to deal with an emergency, whether you're home or not. To get specifics on your eligibility and the level of your discount, contact your insurance agent.
Home automation in Salem is another way to save
Would you like to lower costs even more? Home automation is the way to go. Consider the benefit of utilizing a smart thermostat that can detect your daily schedule and alters settings correspondingly. Whenever you depart from the house, your thermostat may adjust automatically to help you reduce energy consumption. Your lighting may be set to work in a similar fashion and light up if you enter a space or deactivate if you leave. Over time, the decrease of your utility costs can be substantial.
Comprehensive smart homes by Vivint are simple to implement and are able to be configured during the initial installation or finished later with your central command hub or smartphone app. In a short time you can set up a versatile, multi-faceted system.
Didn't remember to turn off the lights? Access your system from anywhere
An additional method to cut costs is through remote access. Even though your smart home can make adjustments automatically, you may also easily control components from your smartphone. If you forget to dim your lighting or change the thermostat in advance of departing, don't fret. Just pull up the Vivint app on your cell phone and make the needed adjustments. You may even arm or disarm your system from any location. Would you like to alter how your components interact? You may handle that from your smartphone as well.
Request your own smart home system in Salem and get the savings you deserve
Ready to start reducing expenses with a home security system insurance discount in Salem? Talk to a Vivint specialist today to create a smart home with 24-hour monitoring that will decrease your insurance rates while raising your home's security and convenience. Place a call to (503) 994-1230 or complete the form below to start.