Find answers to questions about smart homes in Salem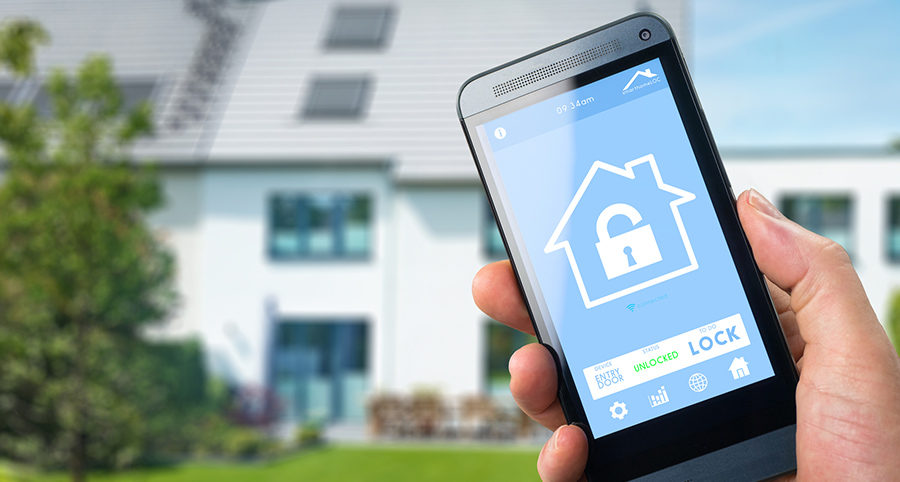 You've overheard your colleague discuss how he can turn on his lights with a spoken command or set his thermostat to automatically adjust. Needless to say, you're interested in knowing how smart homes work and if they are able to make a positive impact on your family. To aid you in obtaining a heightened awareness, review these answers to some frequently-asked questions about smart homes in Salem.
How do smart homes work in Salem?
All of your smart devices like lights, entry locks, home comfort controls, and surveillance equipment all have an important commonality - they need to be connected to the internet. This online networking allows them to be managed remotely with tools like a smart speaker, central hub, or your phone's app. Your components can also react to one another. For instance, if your exterior video camera detects odd activity, it can cause your lights to come on.
You might hook up some automated lighting elements and a voice-operated speaker and say you have a smart home, but why settle for that? As an alternative, go with a complete configuration with networked lights, cameras, thermostat, and more. Read why this choice offers the greatest benefit.
How will a Salem smart home enhance my life?
It's OK if you're a little skeptical. Flipping a light on by the push of a button seems fun, but you likely are curious if your Salem smart home will actually benefit you. As it turns out, it can, and in ways you might not have considered.
Safety: How would you like to have doors that lock automatically at specified times or surveillance systems that will send you video notifications when unusual motion is detected? Tools including Vivint's outdoor cameras even contain integrated methods of deterring unwanted guests. Smart homes have a decided edge in regards to upgrading your home's security.
Remote access: Knowing your automated devices are linked to the internet, results in you being able to manage them from anywhere. Didn't remember to switch off your lights? Don't worry about it. Merely go to the intuitive Vivint app on your smartphone and take care of it.
Usefulness: Give yourself less to do by having your lights and locks on a schedule. You can even initiate an array of functions with vocal directives and a compatible smart speaker.
Efficiency: If you put lights and thermostat settings on schedules and have the ability to adjust your equipment from anywhere, you are able to noticeably decrease utility expenses.
Is it best to opt for 24-7 monitoring with my smart home?
Smart home access and ease of use are great, but what will transpire when emergency strikes? If you have 24-7 monitoring, those automated tools that send you alerts also notify your monitoring team. This lets you center your attention on keeping your family safe while the monitoring agents call emergency responders. The benefits of monitoring are even greater if a predicament occurs when you're not there. Like most things in life, it's typically a wise move to have somebody looking out for you.